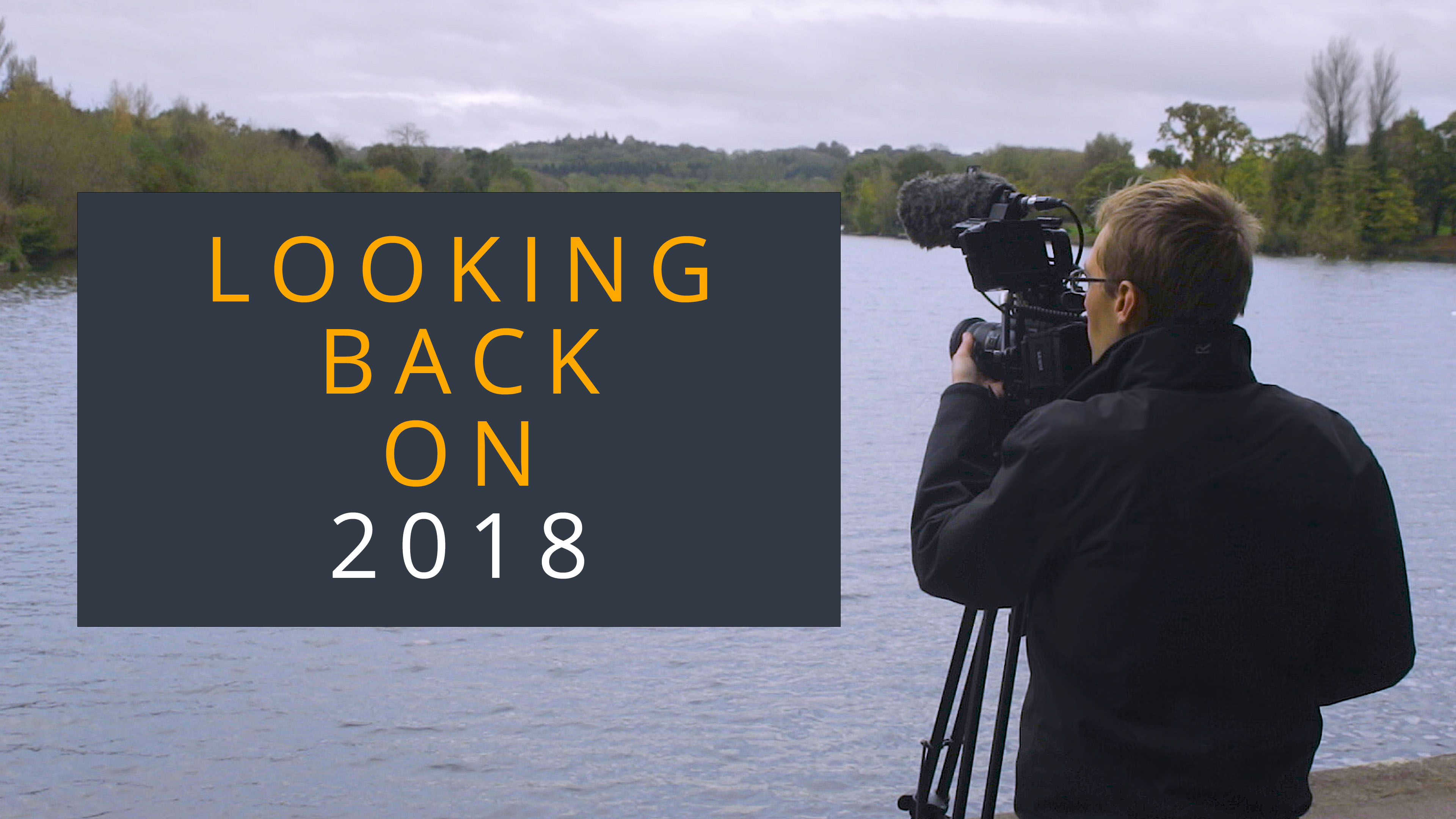 2018 Roundup
2018 has been my third year working in corporate video production but it's my first year where I've understood exactly what I can offer.
Looking back
For the first two years, I tried to be a Video Producer who is also a cameraman and editor. Running projects from start to finish. What I realised from this, is that this was making me miserable.
In my bones, I am camera operator first and an editor second. They are what I love doing and I wanted to find a way to make sure that it was all that I was doing. What I can safely say is that I have been successful in doing this throughout 2018 and I'm looking forward to continuing to do it through 2019.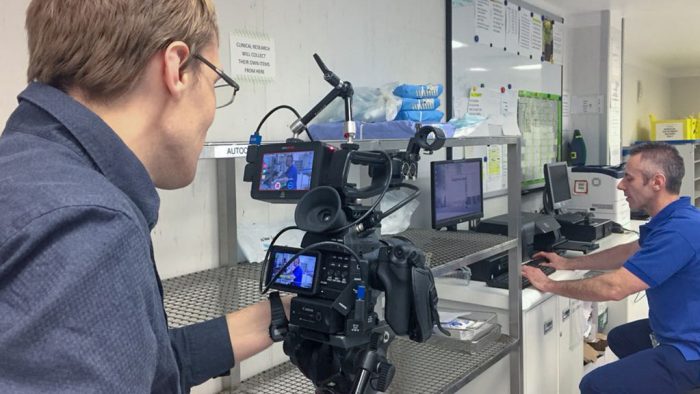 This means that for 2019, I have set myself some new goals:
Continuing to upgrade my equipment

Figuring out what social media can be really used for

Stepping out of my comfort zone

Improving physical health

Upgrading skills and equipment
When people talk about upgrading their camera equipment, I think its more important to upgrade the skills and techniques used with what you have, rather than continually purchasing new equipment to try and achieve the same thing.
There is no denying that 4K is here to stay and its definitely food for thought pretty much every single day but the truth of all of the work I have done over the last year, none of it has had a 4K delivery. 4K is expensive because it is 4 times the storage, 4 times the data and 4 times the bandwidth needed to view it.
A lot of my work this year has been conference coverage and to record and deliver in 4K would have been madness, especially as the majority of devices and screens are still in HD.
"Is it worth switching?"
4K does need investing in, in the future but I think my investment is more in lighting and how it benefits the video. I'm much more interested in that because I'd much prefer to shoot a well lit and well-defined shot in HD than a poorly lit shot in 4K.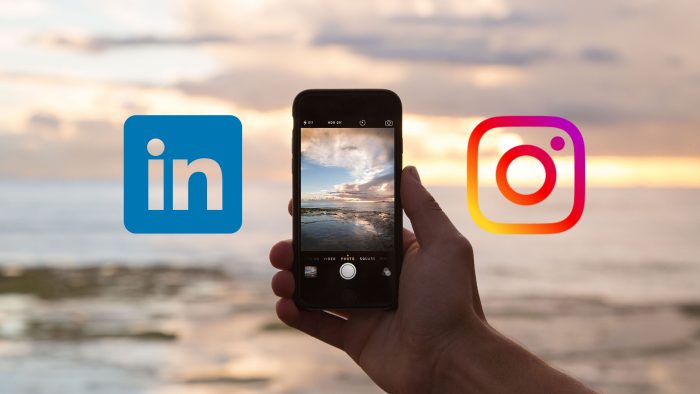 Figuring out social media
This is quite a big one because I thought I did have a handle on social media and what I was posting about, but it turned out I was shouting at a wall of noise.
Before jettisoning the role of video producer, I was using social media to sell my services. This was a big mistake because everyone is trying to sell their services. I was using too many platforms and not making any headway.
Going forward I've decided that I am only going to use two social media platforms. LinkedIn and Instagram.
"Why use these two social media platforms?"
LinkedIn is the best platform for business even though everyone is selling because this is where businesses are.
Rather than selling my services or even trying to pitch, I will be using LinkedIn to show people what I can do, videos I have put together and shots from breaking down the process of how it was made.
With Instagram, I will be doing exactly the same thing but providing a much more behind-the-scenes look with pictures from shoots and before and after stills (with the odd shot of my dogs).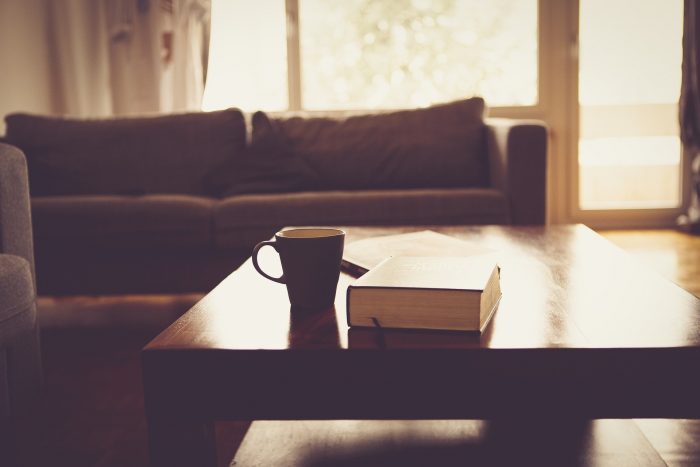 Stepping out of my comfort zone
I think this is a pretty stereotypical one for a "new year's resolution" but I'm firmly on its side.
For me, this comes down to what I'm good at and what I'm not good at. One thing that is becoming more and more needed in my work, especially when it comes to editing, is animation. This could be animating text or statistics on screen, to manipulating a graph or image.
I'm making a big investment of my time and money into learning animation and I think its something that is going to pay off in the long-term.
"Standing sill too long is hindering change"
It's a saying that I really don't like but opening myself up to new opportunities and being able to offer more than what I already do is definitely not a bad thing.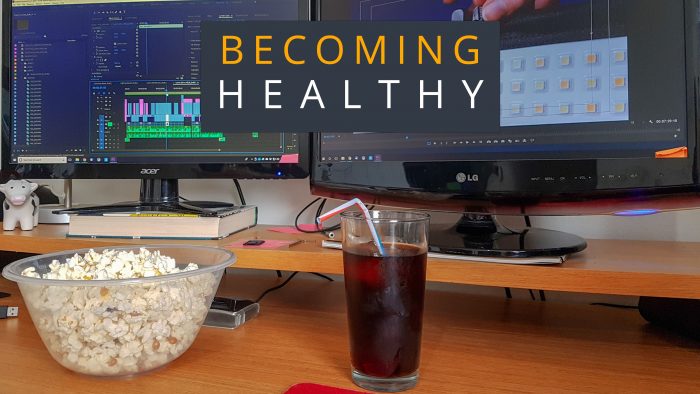 Improving physical health
Being self-employed is great for two things: increasing the amount of coffee you drink and expanding your waistline.
Now I'm not a huge guy by any stretch of the imagination but in nearly a year I've put on a good 1.5 stone. If I continue at this rate I shall be a whale by early 2020.
When you're working for yourself, its very easy to reach for the biscuit tin or go for fast food because you need to keep working and one day its just a sandwich to a sandwich, crisps, cake, chocolate bar and some other wonderfully delicious delight.
One thing I've noticed now though (and it's probably due to the ever increasing amount that I seem to be eating) is that lunch really slows me down. If I'm on an editing day, lunch very nearly puts me to sleep after I've eaten it (again because I'm eating all of the wrong things).
The point I am trying to make here is that I have reached the "crisis point". About 10 years ago, I reached a crisis point and took my weight into my hands and dropped from 16 stone down to 10 (probably a little too quickly and not doing everything quite right) and over the last year its been creeping back on again. It's time to put a stop to that!
"What does the future hold?"
Well, the magic 8 ball does hold the answers to pretty much every major question in life – "is another cup of tea needed? Of course" – but really it's not all that knowing.
2019 is going to be a big year. Not just because of the elephant in the room that is Brexit and how that will affect everyone going forward (my included as my two biggest projects have been in Germany in 2018).
Whatever 2019 holds in store, I'm going to a 6-month round-up on these 4 goals to see how far how I have come, what has happened and indeed if I am still attached at the hip to the biscuit tin (it could honestly be another organ at this point!).
That's been 2018. I'll see you all in 2019!