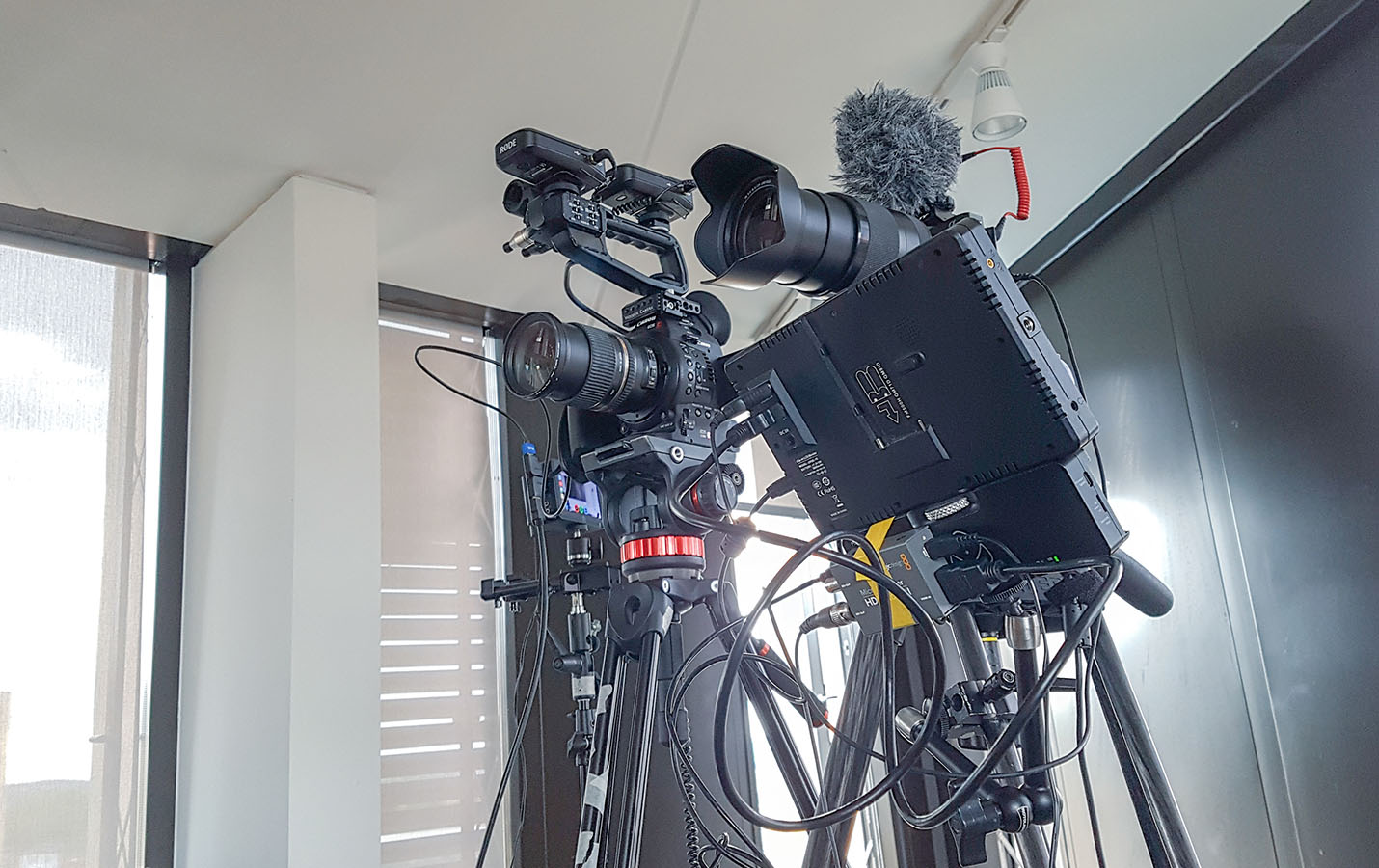 Filming Multicam Presentations
Presentations are no longer limited to just being seen by people in the room and making them available online for after the event has passed is commonplace. The trick is to do this well.
A single static camera is never enough. For this shoot, we had two cameras and the presentation slides, all running at the same time and being edited live!
The Setup
Along with Phil Eastabrook of PictureCo, we set up a two-camera shoot in a large conference room. Our first priority was getting the cameras synced up and recording in a 7-inch hard drive recorder which we would then use to cut between the 2 cameras and the presentation slides whilst they were speaking.
Phil and I both use cameras of different brands (I'm a canon shooter and he's a Sony shooter – it's not grounds for divorce) and matching them up for picture and sound.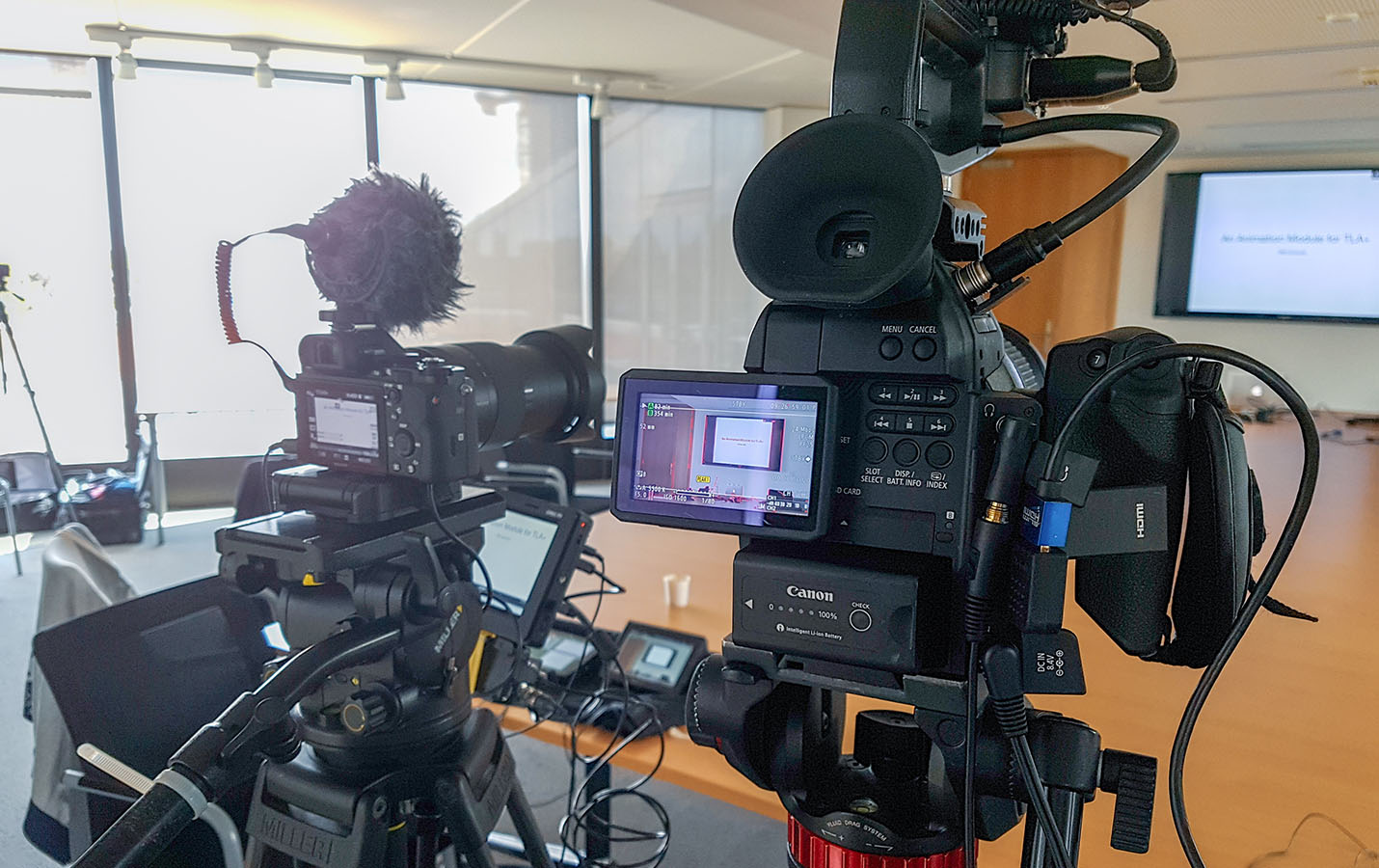 The sound was being recorded through my camera and passed to the recorder and then the presentation slides were coming from what I can only call a little box as I can't remember the name, but it turned the HDMI signal from the laptop into SDI and then that went into our recorder.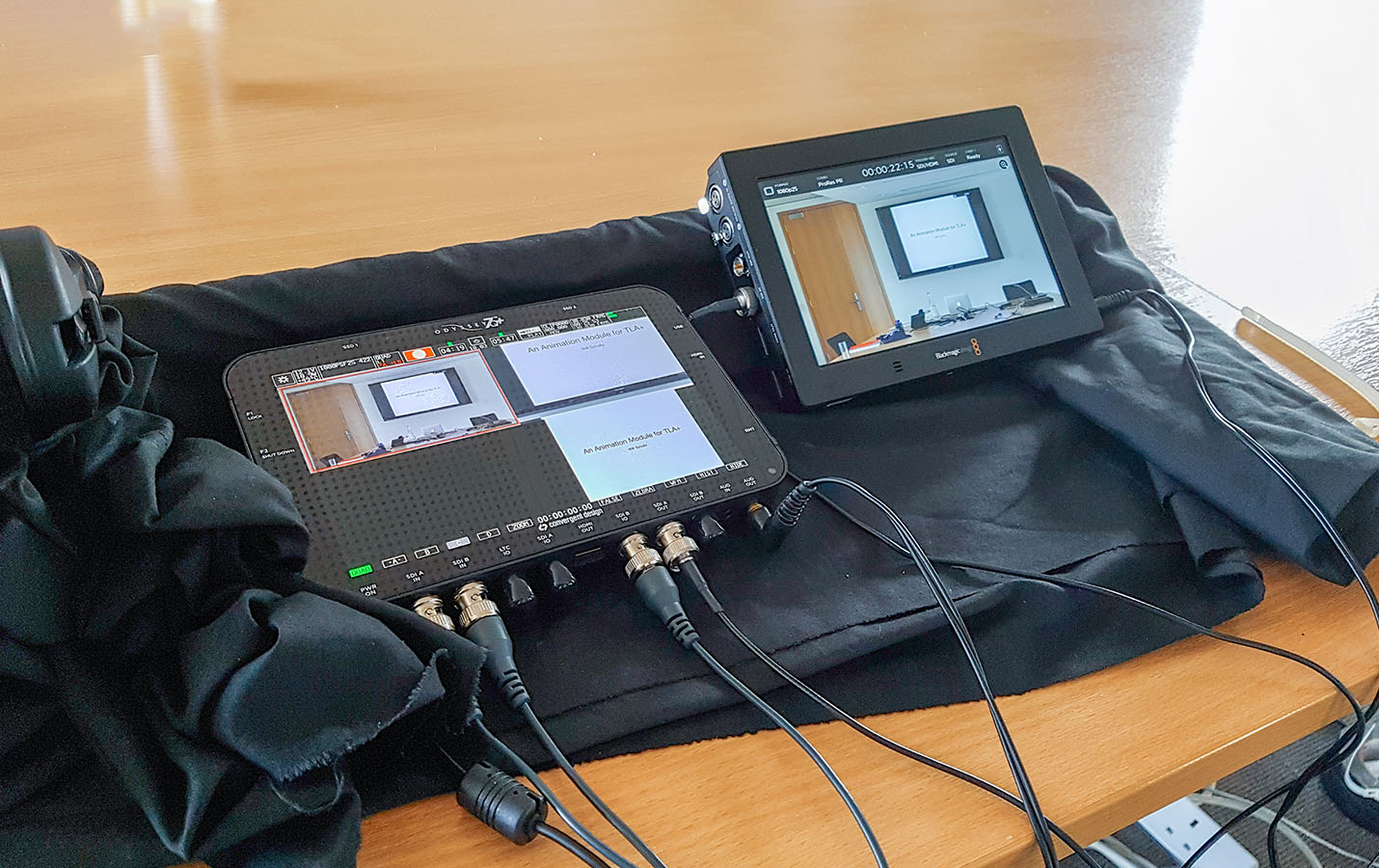 Each presentation lasted about an hour, and with each one, we had the challenge of trying to keep up with what the presenters were saying. This was because neither Phil or I are computer programmers so half of the presentations were completely out of our spectrum of understanding – but we both knew when it was crucial for us to either be on the speaker or on the slides.
A lot of the subjects for presentations that I film are subjects that I don't understand fully. Before each job though I do make the effort to get to grips with the fundamentals and basics of what is being talked about. I really don't want to be sat there in a confused mess whilst filming!
Round-Up
One of the really great benefits of this shoot and the setup we used was that editing whilst we were filming is a massive time-saver down the road, not just in terms of the edit time, but in the time it would take for these presentations to be delivered to the client. All they needed was a top and tail title card and the job is done.
I've got to say I'm not sure I want to record presentations in any other way ever again unless we were having to move to a different location halfway through the day as this setup really is a "sit down for the whole day" scenario.