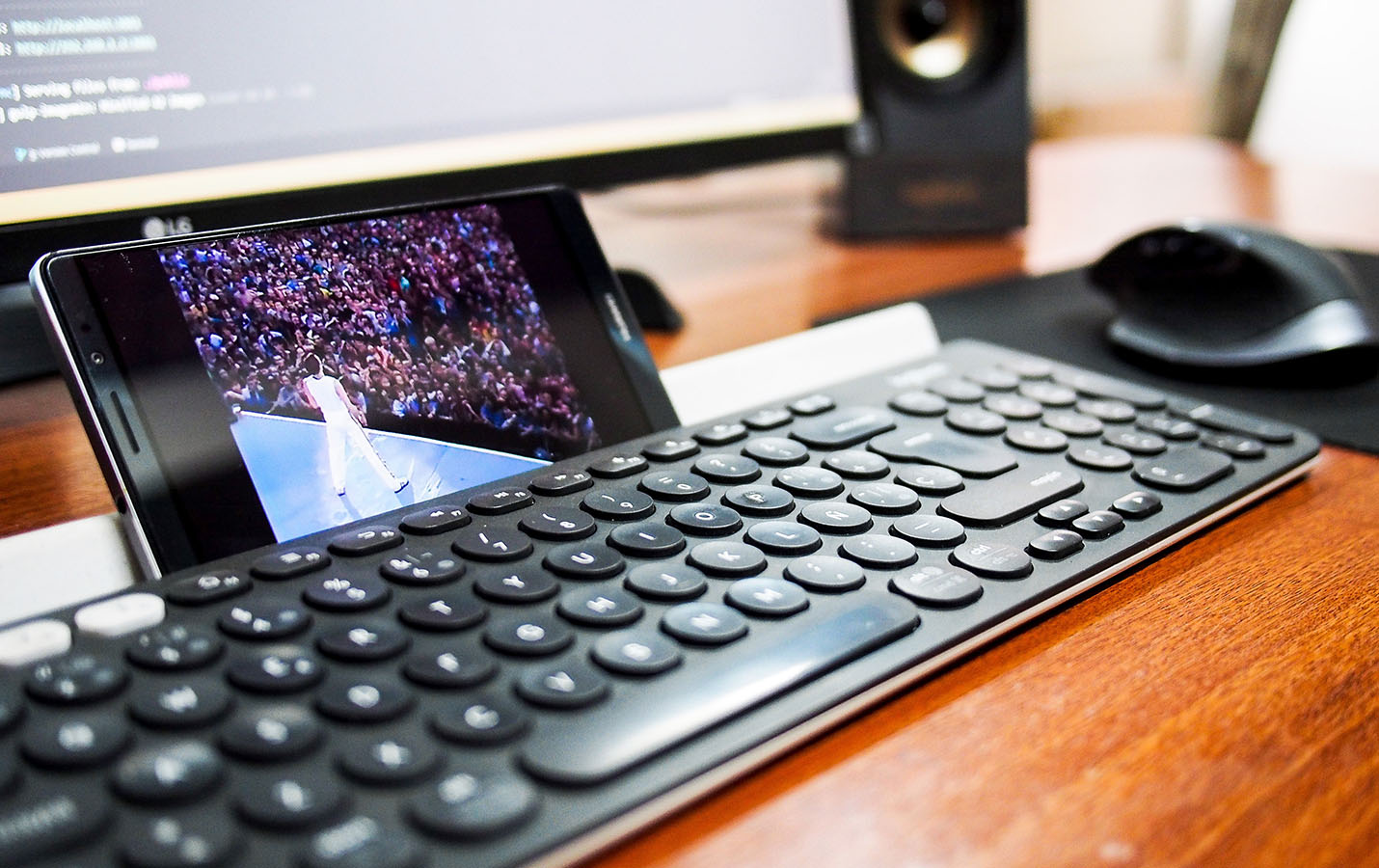 5 tips for an engaging and effective corporate video
Corporate videos are becoming a popular way for businesses to quickly and efficiently convey their purpose and services to potential customers. If you are thinking about creating your first video, or want to improve on your existing videos, follow our top 5 tips for engaging and effective corporate videos.
Top tips for the ultimate corporate videos
1) Make it informative but still interesting
Think carefully about your scripts. Whilst you might think it's important to tell the story of why you decided to start your business, or a rundown of each of the past 15 years of trading, is that really what your visitor wants to hear about?
If this is an introduction video to your business, all that your prospects probably want to know is:
What products/services you offer
Where you are based
How to get in touch
As well as answering your user's questions, your corporate video must also be interesting. Think about how you can increase the production value of the video. Do you have footage of your products in action, or photographs of your hotel, or real users interacting with your products that you can use?
By all means, create a separate video detailing your company's history – but keep this for your "About Us" page or your blog, rather than a standout homepage video – just like this one:
2) Keep it concise
Your script or storyboard should go through multiple edits before filming or animation begins, to ensure you are getting your point across in a concise manner. The ideal length for a corporate video is between 60 seconds and 3 minutes. Any longer than that and people get bored.
If they are watching the video on your website, it's often a much easier and more natural movement to close the browser tab (and leave your website for good) than to pause the video and continue on your site. Don't lose potential customers through lengthy videos!
The saying "a picture tells a thousand words" is particularly true in a video – a well placed "action shot" of your products informs your viewer far more than a 30-second speech.
3) Ensure excellent sound quality
When it's good, people don't notice the sound quality of a corporate video. However, when it's bad, it's the first thing they pick up on, and then the only thing they can concentrate on. Tinny voices, background noise and inconsistent sound levels are the best way to make your corporate video appear amateur and unprofessional. Even if your video is visually amazing, if the viewer can't hear what you are saying, they will stop watching.
Professional recording equipment should always be used, whether that is wireless lavalier microphones worn on your clothing whilst you talk or dynamic microphones for recording voiceovers. You should never use microphones in-built in the camera to record your audio – the quality will not be good enough, and the quality of your final video will suffer.
Here's a behind the scenes shot of recording two sound sources. One boom mic from overhead and a lavaliere microphone attached to the interviewee.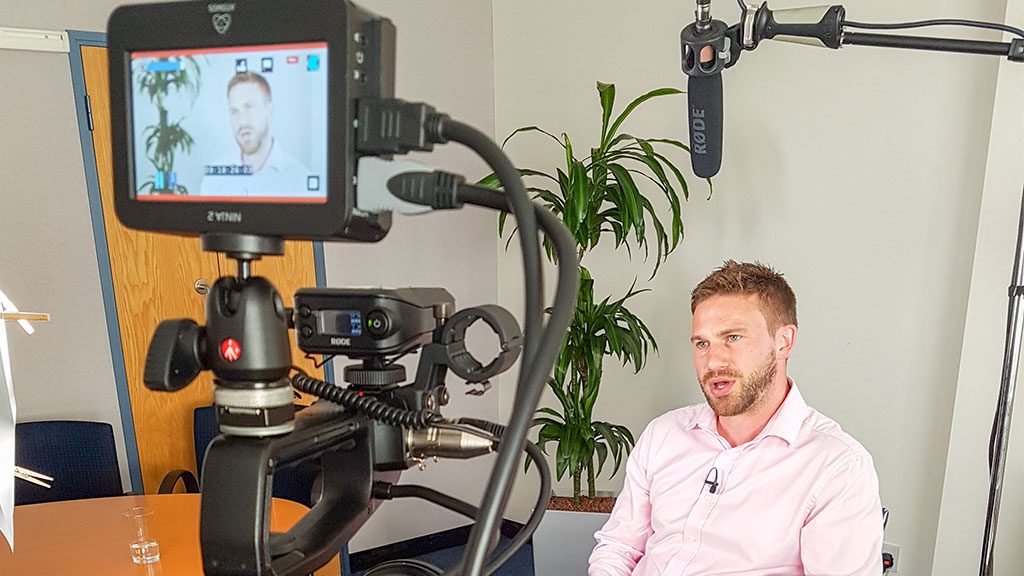 4) Use background music
Whether your video is of you talking directly to the camera, live action with a narration, or an animated video, background music is essential to help with the flow of the video. It acts as a driving force for the video, encouraging the viewer to keep watching. It helps to make a video "less awkward" for the user to watch, as any pauses in dialogue, or changes in a scene, have music to make them seem less "harsh" and grating against the rest of the sound.
Background music for corporate videos doesn't have to be expensive. Websites like Audio Network and Audio Jungle provide royalty free tracks that can be used on your corporate videos for a fraction of the cost of having something unique composed and recorded.
5) Finish with a call-to-action
Once someone has finished watching your video, you should give them an indication of what they can "do next" on your website. Encourage them to continue engaging with you, rather than closing your website. Most corporate videos end by showing the business phone number and email address, as an incentive for the user to get in touch straight away.
Other examples of call-to-actions include the URLs of your social media sites if your goal is to turn video viewers into followers on social media, details of a particular discount you might be having, or even thumbnails and links to additional videos that you have had produced, to encourage the user to find out even more about your business.
There are many other recommendations that we give to our clients about what makes a great corporate video. For more video marketing tips, sign up to our email list. If you are looking for a video production company to produce your next video, please get in touch to discuss these in more detail.